Singer Darlene Love opens new Clermont Performing Arts Center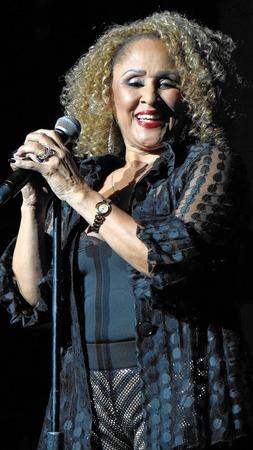 CLERMONT — Despite the ups and downs of her career, Darlene Love could always count on her annual performance of "Christmas (Baby Please Come Home)" on "Late Show With David Letterman" for a time in the spotlight.
Love was a holiday tradition on "Letterman" for nearly 30 years. The popularity of those performances grew.
"I became the 'Christmas Queen,'" she said.
On Sept. 26, Love will open the 1,250-seat main stage of the Clermont Performing Arts Center, a 69,000-square-foot former megachurch the Lake County city purchased for $6.3 million nearly two years ago.
In addition to her Letterman connection, you might also remember her as Danny Glover's wife in all three "Lethal Weapon" movies.
But if you've been clutching tickets for the "Darlene Love Red Carpet Gala" — the Clermont venue's inaugural entertainment performance — you may know that Love's voice is the only thread that runs through the rock 'n' roll years, starting with the lead vocals on the No. 1 hit "He's a Rebel" from 1962.
Image credit: NEW YORK, NY – OCTOBER 23: Darlene Love performs onstage during The 6th Annual Little Kids Rock Benefit at Hammerstein Ballroom on October 23, 2014 in New York City. (Kevin Mazur / Getty Images for Little Kids Roc)
Leave a Comment
Your feedback is valuable for us. Your email will not be published.
You must be logged in to post a comment.