Darlene Love, Van Zandt bring magic to the boardwalk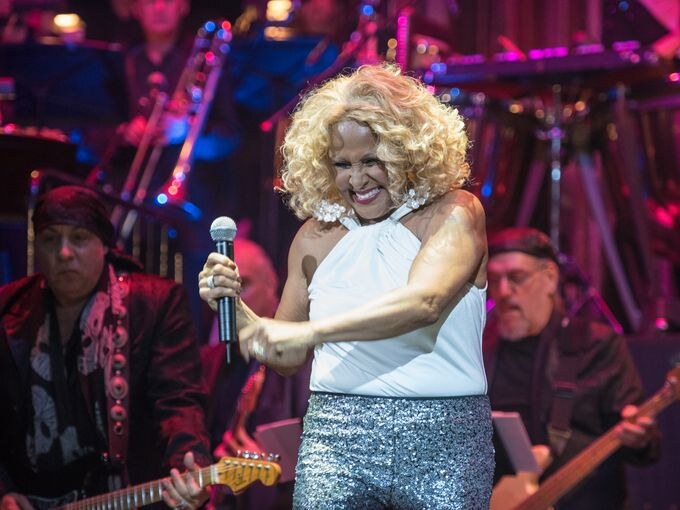 A Wall of Love swept away Asbury Park music fans on Saturday night.  The Darlene Love and Steven Van Zandt concert, Saturday, Sept.12, at the Paramount Theatre in Asbury Park was a reverie and a revelation of the '60s classic sounds of Love, the artistic genius of Van Zandt and the vibrancy of Love as an artist today.
There were more than 40 musicians on stage, most from the Monmouth Symphony Orchestra, stacked up on three levels. It was a symphonic powerhouse that replicated Love's "Wall of Sound" hits with Phil Spector and also performed tracks from Love's upcoming album, "Introducing Darlene Love," which is due Friday, Sept. 18.
The first half of the show featured the new stuff. The songs are written by songwriting greats of various eras — including Bruce Springsteen, Jimmy Webb and Elvis Costello – and recall Love's famous hits of 50 years ago, but certainly do not get mired in a hollow impersonation. "Sweet Freedom" was punctuated by a classic Sound of Asbury Park vibe; "Painkiller" had a Curtis Mayfield energy to it and "Last Time"  was a gloriously sweeping ballad. (Click here to read the full article)
Leave a Comment
Your feedback is valuable for us. Your email will not be published.
You must be logged in to post a comment.